Sometimes a man's got to do what a man's got to do. Though, that sounds like a pretty weak excuse to game till dawn, after you see these setups perhaps you would change your mind?
Computers have become a vital part of lives. If in the 90s it was living room that people spend so much time in carefully planning out to enhance their television viewing experience, today the place where you put your rig is likely the one that receives more attention.
Take a look at some of the spaces that people around the world have setup…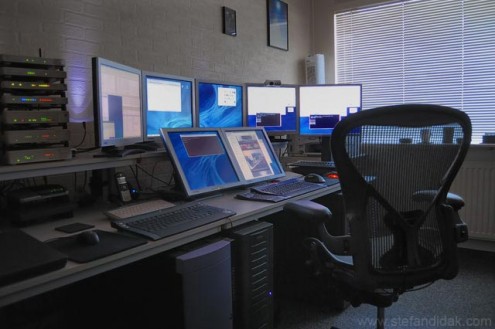 Stefan Didak seems to have his bases covered with his setup that includes 7 screens,and 2 laptops. Herman Miller Aeron takes care of the seating ergonomics and the brick textured foam wallpaper gives the room a bunker look.
Last year, tech blog Gizmodo showed off some of its' users computer setups. The following two are from Gizmodo:
Steve Larson's setup uses a combination of LCDs and CRTs to provide an arc of displays.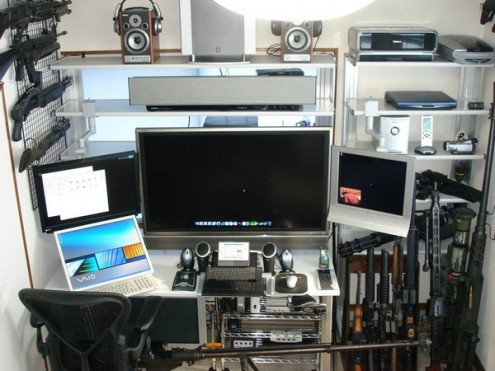 After seeing his setup, one would think twice before getting into an online argument with Paul. We sure hope the guns are fake
58-inch Panasonic 1080p plasma TV, a pleothora of gaming consoles, Klipsch 5.1 surround, 4 Guitar Hero axes, Rock Band drumset and mic in this library of entertainment pleasure.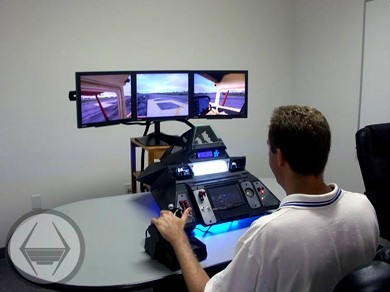 A flight simulator gaming setup.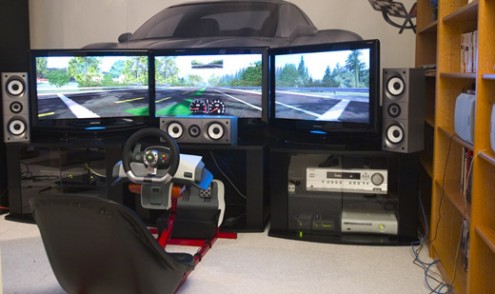 A racing setup with Xbox 360 racing wheel and 5.1 surround speakers, display split over three Samsung HDTVs.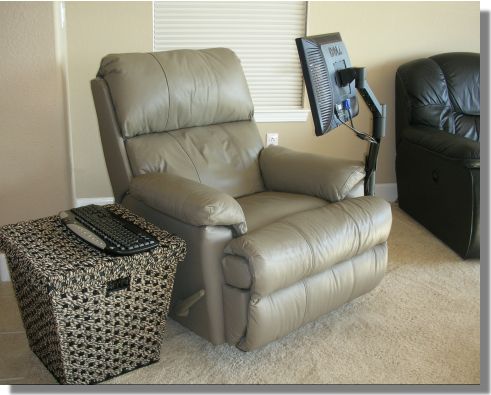 This setup from Easy Chair Mount is for people who want to relax when they are working.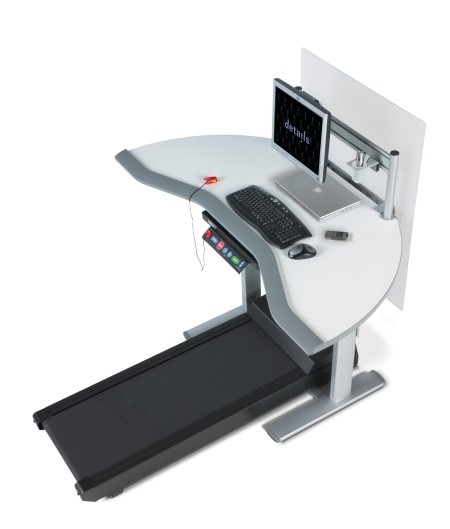 That is one setup that for people who do NOT want to relax while working. A treadmill attached to a height-adjustable computer workstation, keeps you upright and moving while your work. Product by Steelcase